Discover the perfect fusion of adventure and indulgence at Sombrilla Springs, where you can experience luxurious safari-style glamping amidst the breathtaking beauty of Colorado's Reed Hare Ranch, near Pagosa Springs.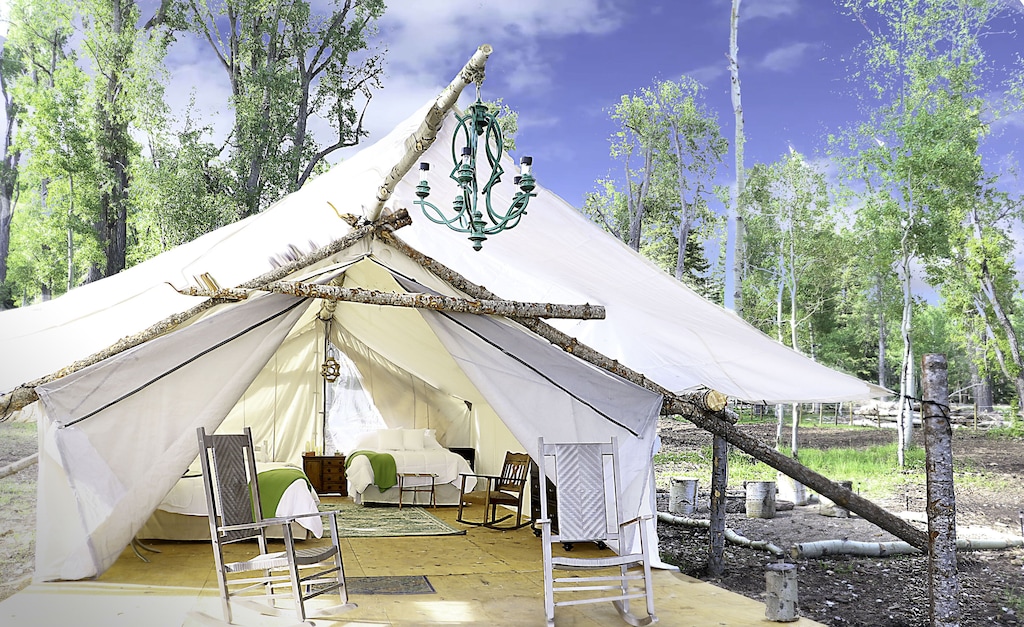 Sombrilla Springs is an exceptional glamping destination, wedding, and event venue situated on the working Reed Hare Ranch outside the picturesque town of Pagosa Springs, Colorado. Our luxury safari glamping tents provide a unique and unforgettable stay, while the historic 1932 dairy barn serves as the enchanting centerpiece of the ranch, fully renovated to offer modern amenities without sacrificing its authentic charm. Whether you're planning a glamping getaway, a family reunion, a yoga retreat, or a romantic wedding, Sombrilla Springs promises an extraordinary experience tailored to your desires.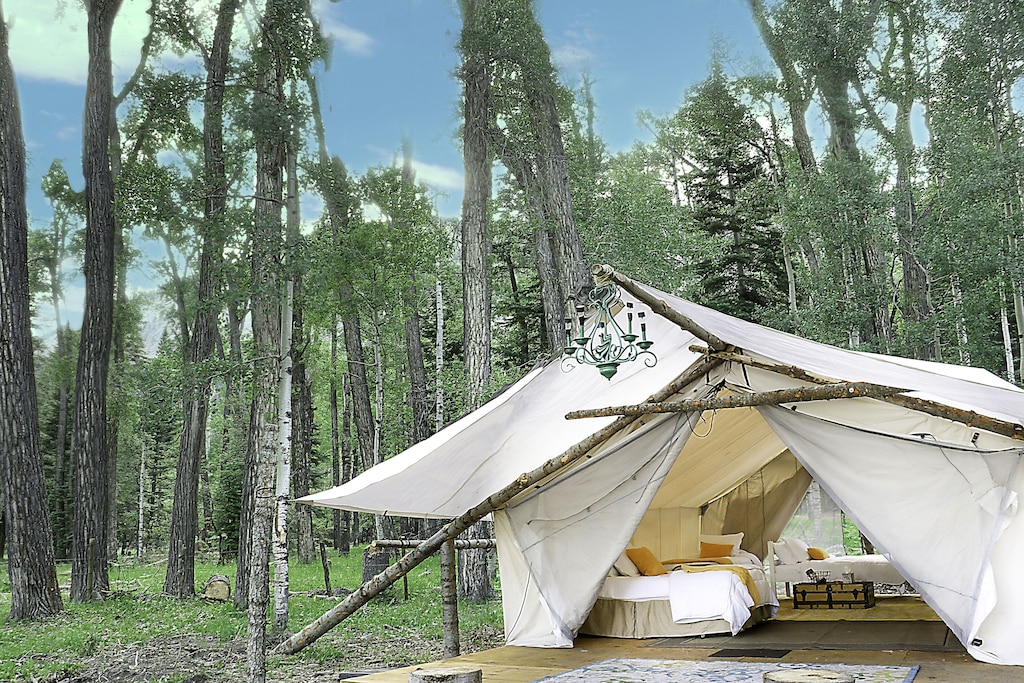 Why We Love It
Luxurious safari-style glamping tents accommodating up to 20 guests in total
Each tent sleeps up to 6 guests in comfortable beds and includes a private campfire area
Access to a group barn featuring a full kitchen, baths, satellite TV, movie room, campfire, yard games, archery, and roping
On-site activities including fishing, horseback riding, hiking in the San Juan Forest, and elk hunting during the season
Stunning location overlooking a picturesque valley, pasture, barn, and surrounding mountains
Perfect venue for unforgettable events like weddings, family reunions, yoga retreats, and milestone celebrations
Rates range from $300-$600 per night per tent for up to 5 people
Embark on the Ultimate Luxury Glamping Adventure at Sombrilla Springs – Book Now and Create Unforgettable Memories in Colorado's Natural Splendor
Searching for Something Different?
Testimonials
"Our stay at Sombrilla Springs was beyond our expectations! The luxury tents offered the perfect balance of comfort and adventure. The surrounding nature, activities, and the beautifully restored barn made our family reunion a truly unforgettable experience. We can't wait to come back!" – Emily and John, Delighted Glampers
Pagosa Springs and Surrounding Attractions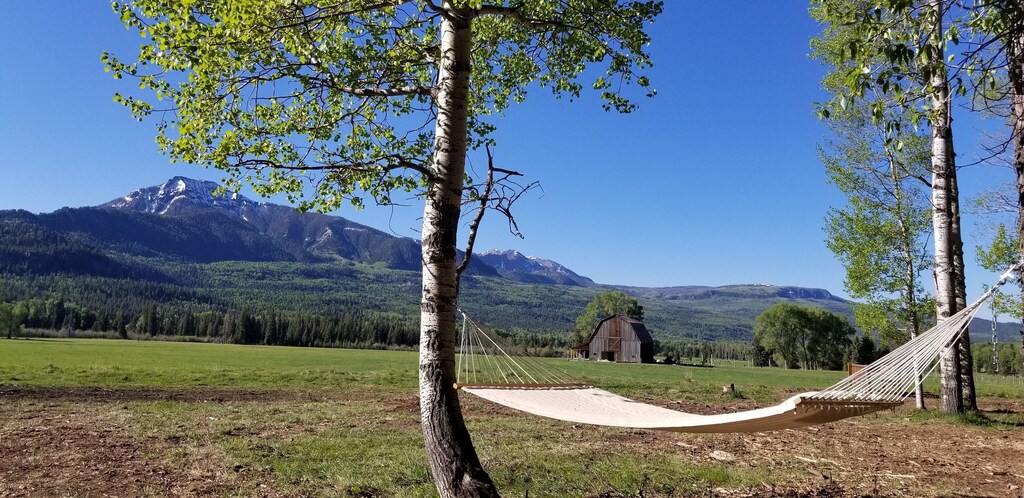 Located near the charming town of Pagosa Springs, Sombrilla Springs offers guests an opportunity to explore the stunning natural beauty and outdoor adventures of the region. From the nearby San Juan Forest to the world-renowned hot springs, there's something for everyone to enjoy. Whether you're seeking relaxation or adrenaline-pumping activities, you'll find it all in this remarkable corner of Colorado.