Discover the perfect blend of nature and comfort at the Serenity Bell Tent Campground, an exceptional glamping experience located just 4.5 miles from the iconic Sequoia National Park.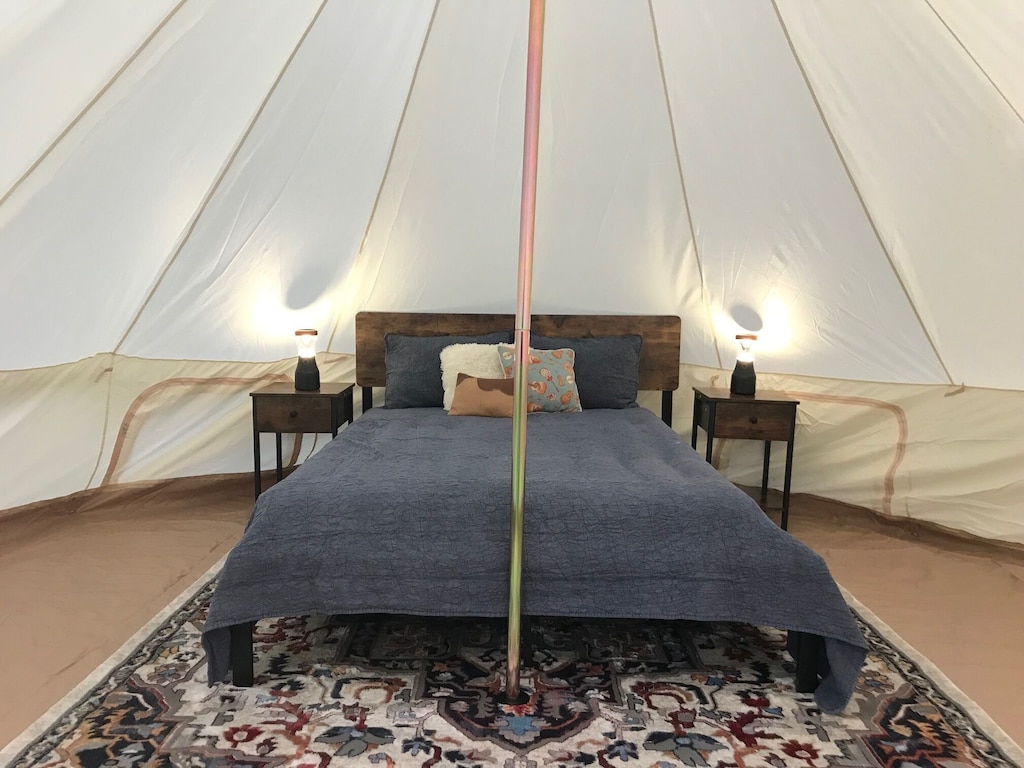 Unwind in the tranquil surroundings of the Serenity Bell Tent Campground, nestled amidst breathtaking natural beauty. This private tent campground offers a unique glamping experience that combines the enchantment of the great outdoors with the comforts of home. With easy access to Sequoia National Park and a range of on-site amenities, the Serenity Bell Tent Campground is the ultimate destination for adventure seekers and nature enthusiasts alike.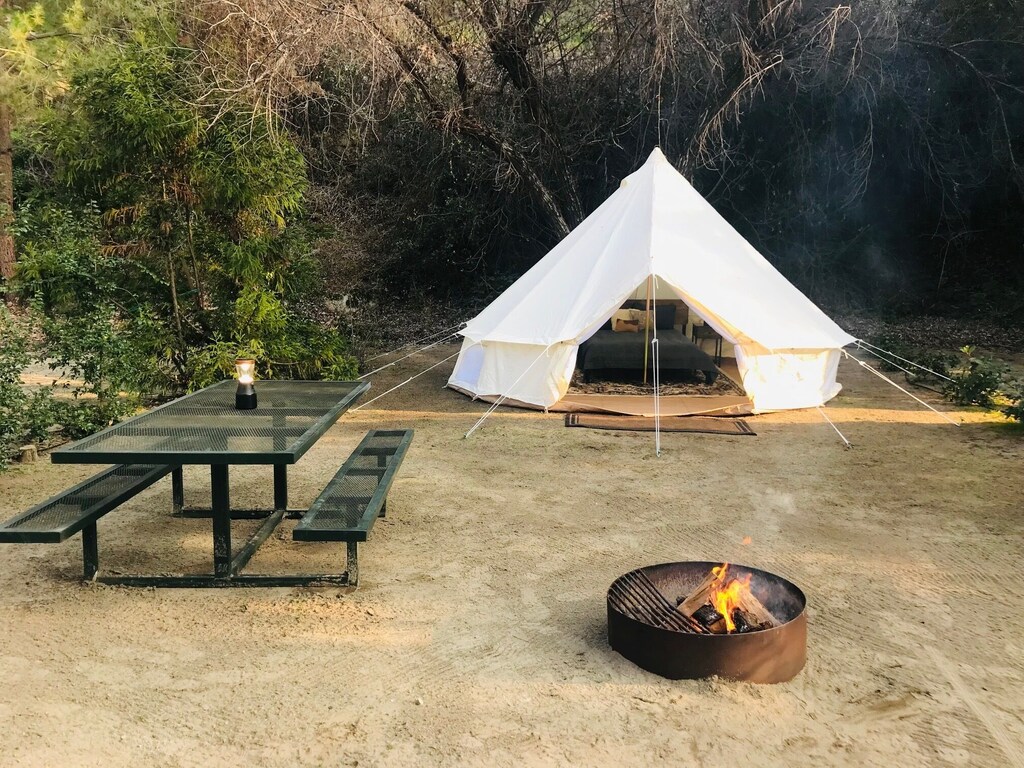 Why We Love It
Spacious 15' x 15' bell tent with a queen bed, nightstands, pillows, linens, and a throw rug
Large campsite featuring a fire pit, gas barbecue, and a sizeable table for outdoor dining
Convenient access to drinking water, cooking utensils, and bath towels
Shared pit toilet, indoor shower, and outdoor shower available for guests
Walking distance to a restaurant and a candy/ice cream shop
Just 4.5 miles away from the awe-inspiring Sequoia National Park
Embark on an Unforgettable Glamping Adventure at the Serenity Bell Tent Campground – Book Now and Create Lasting Memories Near Sequoia National Park
Searching for Something Different?
Testimonials
"Our stay at the Serenity Bell Tent Campground exceeded all expectations! The tent was cozy and well-appointed, and the surrounding area was simply stunning. We thoroughly enjoyed exploring Sequoia National Park and can't wait to return for another glamping adventure!" – Emily and John, Delighted Glampers
Sequoia National Park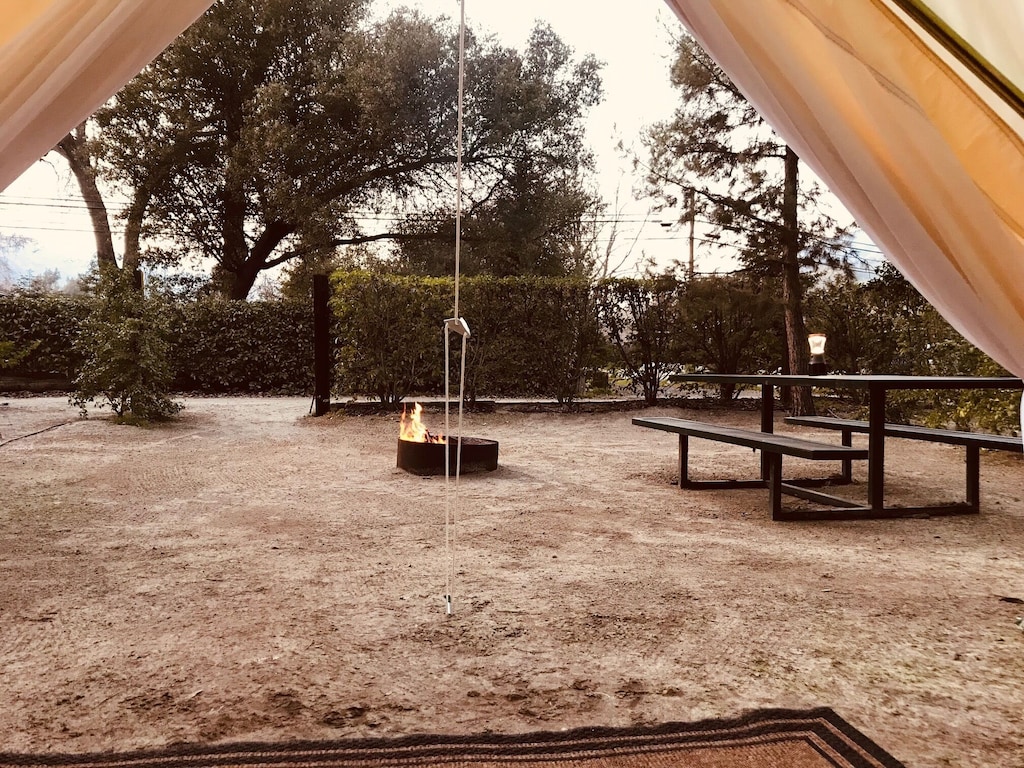 Sequoia National Park is a nature lover's paradise, famous for its towering sequoias, dramatic landscapes, and diverse wildlife. The park offers countless opportunities for outdoor activities, including hiking, sightseeing, and picnicking, ensuring a memorable experience for visitors of all ages. From the awe-inspiring General Sherman Tree to the stunning views at Moro Rock, Sequoia National Park is a must-visit destination for adventurers and nature enthusiasts alike.